"We're growers of crickets, superworms, mealworms and giant mealworms."
B and W Cricket Farm has been in the business for more than 40 years of providing quality service and premium crickets. We cultivated our farm to ensure you're only getting the best live insect feeders sent directly to your home.
We are one of the original cricket farmers in the business. On a global scale, we rival well-established companies in the industry.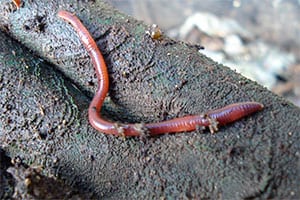 B and W's crickets and worms are one of the best in class in the market – they make the perfect dragon food, bird food, and even fishing bait. Compared to the rest of the companies, B and W Cricket Farm shines thru their consistent quality service.Our business wants your business to succeed that's why we ship our crickets, superworms, and mealworms in most states in America – and that's why Insect Hobbyist trust us!
Wiggly Worms
Since we only want the best for our clients, we have used our experience and skills to grow plump, healthy worms for your business. It took us years of observation to finally get the right climate in our controlled worm environment.
Lively Crickets
The common problem with crickets for most companies is that they tend to be too aggressive to handle.We understand this is a problem for most business owners, that's why here at B and W we make sure that our crickets are non-aggressive, easy to handle, and of course, don't bite.We take care of crickets with only the best of natural grain products. To ensure that our crickets are in top-quality, we ship them with vitamin and meal packs.In other words, we keep them in tiptop condition for your use. Following only the best practices in the industry.
Cricket Feeds
Unlike other companies, we ensure that B and W food is filled with highly nutritious vitamins. Since we want to make the product as specialized as possible, we made it tailored for crickets.
Cricket Care
We take care of our cricket by offering proper ground space. This ensures that there's the right amount of room for the crickets. They are given a lot of extra space for standing.If you're looking for a high-quality service that's not a "rip-off" you came to the right place. Contacts us now, and we'll reserve a slot for your home or business needs. Remember: There's no better company that can give you premium crickets like we do.