If you live in a place where you get plenty of yard space, chances are there are plenty of mosquitoes flying about by nightfall. Nobody likes mosquitoes flying around biting people and animals. It is not only annoying, but those bites can potentially transfer diseases too.
Other flying insects can be annoying as well, especially if they come in swarms. No one will be able to enjoy the great outdoors if you constantly are bitten by those flying pests. If you like staying out in your yard, it is time to get rid of those bugs. beyoğlu bayan escort
The Black Flag 190095 will get the job done. If you want to be able to stay out longer, try this one. This only cost less than $60.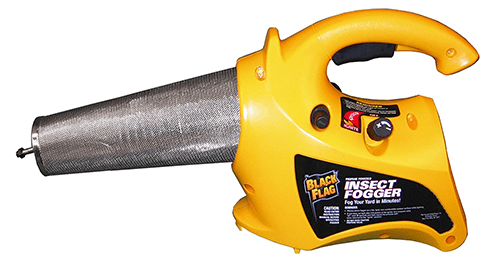 Features
Produces fog finer than mist
Insecticide does not need to be mixed
Does not smell
Fog quickly disperses within five minutes
Compatible with 14.1 oz. or 16.4 oz. propane cylinder
Kills insects instantly
Repels insects for about 6 hours
A quart of insecticide can treat ½ acre
Pros and Cons
Pros
Very easy to use
Produces no chemical smell
Dissipates quickly
Covers 5,000 sq. ft. of land quickly
Can penetrate deep into mosquitoes' hiding places
Cons
Effective for flying insects only
Clogs up when other insecticide products are used
Needs to be at the right temperature
Effectively Kills Mosquitoes, Flies, and Other Flying Insects
It is recommended to use insecticides from Black Flag, Cutter, or Repel. It is best to use these insecticides because some products may clog the flogger. You also will not need to mix anything because you can pour the liquid into the container straight out of the bottle.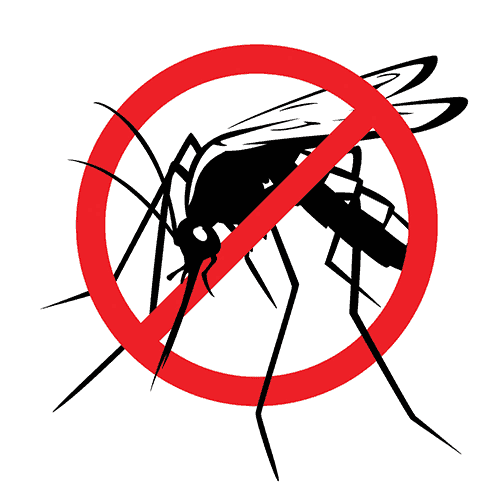 The fog that is produced is seven times finer than mist. It will be able to penetrate shrubs and bushes, or wherever mosquitoes can possibly hide. It is best to attack the mosquitoes while they are still in their nesting areas to easily kill them in groups.
The fog does not produce a bad odor so do not worry about it stinking up your place. If you plan to host a barbecue, you can use this before the party because this will dissipate in as quickly as five minutes. You can enjoy the outdoors mosquito-free and enjoy only the savory smell of the meat cooking in your grill.
Also, make sure that the wind hits your back so that the fog is swept away from you. You don't want clouds of fog directed towards you, right?
Build and Design
The build of this fogger is very simple. The body is made of plastic, but I assure you that it is solid. The yellow plastic is sturdy. It is also compact, so it is easy to carry everywhere.
yakuplu bayan escort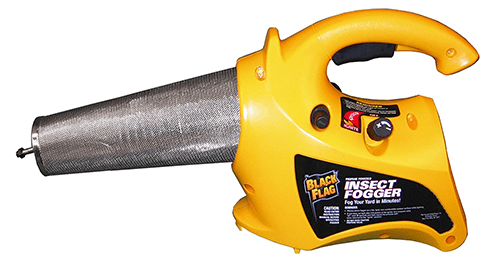 The body has a comfortable grip, so it is easy to point at specific areas outdoors. You can easily spread the fog, so it covers more areas.
The Black Flag fogger has a container where you pour the insecticide. Even if the container is small, it's not a problem. A small amount of insecticide can treat a wide area. Just a quart of insecticide can cover half an acre.
No Electricity Needed
This fogger does not need electricity to power it up; it only needs propane. At the back, you can insert the propane cylinders and easily tighten it using your hands. It is also important to note that no dirt or debris is present when inserting the cylinder.
Long Lasting Effect
After fogging, the anti-flying insect effect can last up to six hours. This not only kills the insects but also kills them as well. As mentioned, this does not have an offensive odor so you can still stay outdoors even after you blasted it with insecticide fog.
Right Temperature
The manufacturer recommends pre-heating the fogger for at least two minutes before actually fogging. This will make it more effective and produce the best results.
Every three to four seconds, you have to press the trigger to pump out the fog. It is crucial that you give enough time between pressing triggers, so it reaches the right temperature. Too cool makes the fog thin and yellowish while too hot makes the insecticide drip.
The insecticide goes through a heat-conducting coil to turn the liquid into gas. You have to pump fast if it is too hot and slow if it is too cold. When you press the auto-ignite button, make sure that no flammable things are close to the burner to prevent accidents.
If you have been plagued by mosquitoes, flies, and other flying insects, it's time to bust out the fogger. The Black Flag propane insect fogger is a good choice when it comes to a portable fogger. It is compact enough to be easily carried for ease of use and portability.
beylikdüzü bayan escort
Say goodbye to those flying pests and become one with nature again. This fogger will help protect you, your loved ones, and your pets from numerous insect bites.